How-To: Achieve Harmony in Your Intercaste Marriage with These 5 Tips
June 8, 2023
How-To: Achieve Harmony in Your Intercaste Marriage with These 5 Tips Are you struggling to find harmony in your intercaste marriage? Discover 5 powerful tips to bridge the gap and build a stronger bond!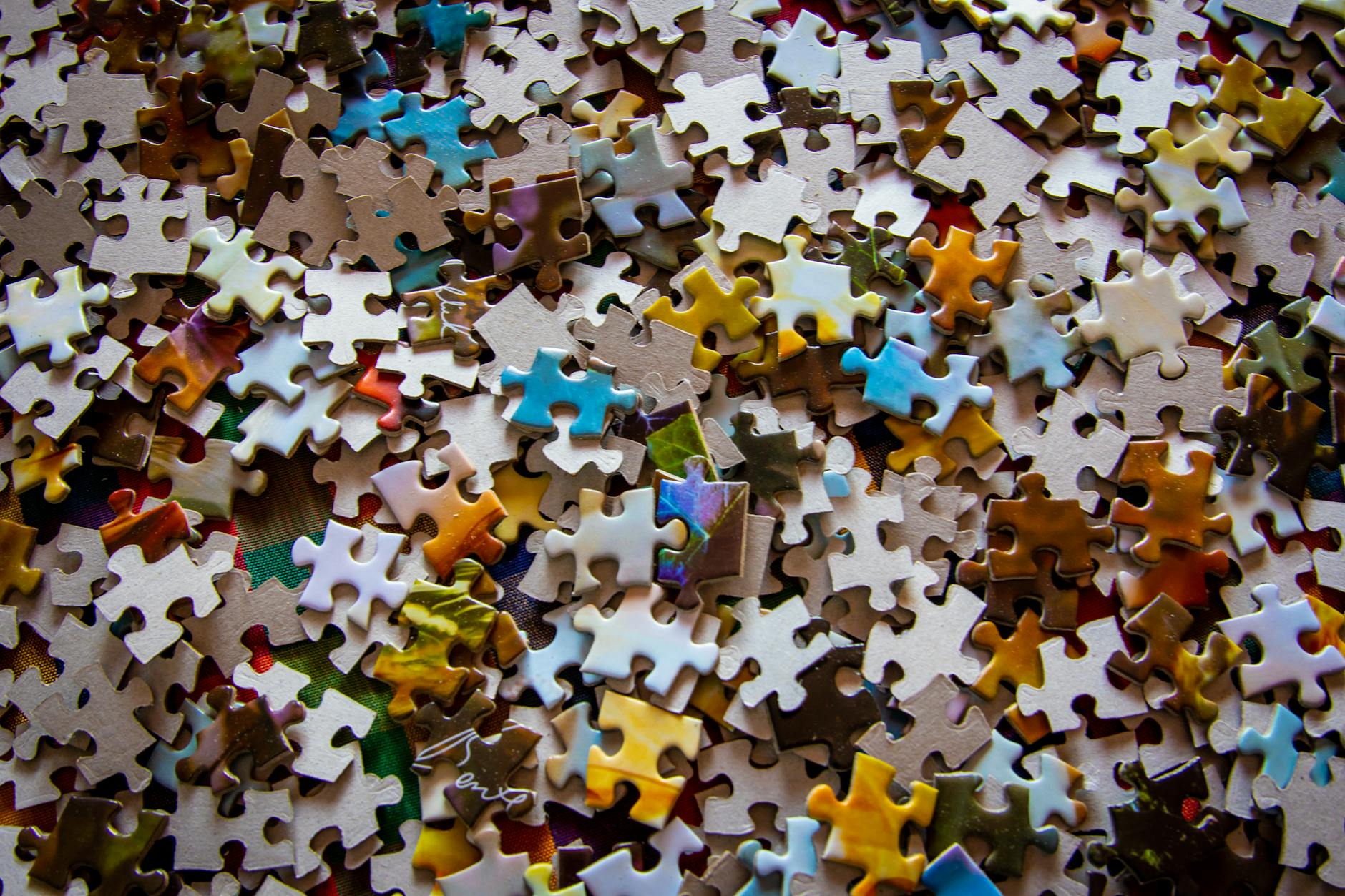 Image courtesy of Magda Ehlers via Pexels
Table of Contents
Be Honest and Communicate
Respect Each Other's Background
Involve and Educate Your Families
Create a Support System
Conclusion
Intercaste marriage can be quite challenging, especially when it comes to balancing your family's traditions and expectations with your love for your partner. However, navigating this tricky territory can be done successfully, and it can lead to a happy and fulfilling marriage. In this blog, we will be giving you five tips for achieving harmony in your intercaste marriage.
Be Honest and Communicate
The first and most essential tip is to be honest and communicate openly with your partner. Having open communication is crucial to address issues that arise and reduce misunderstandings. It is vital to talk about your cultural differences, expectations, and concerns with your partner. This will help you develop a better understanding of each other and find ways to compromise on cultural traditions. Communication is key to a long and happy marriage.
Build a Successful Intercaste Marriage
Sign up for our Newsletter to Learn How
Subscribe
When communicating, clarity is also essential. Your partner may not share the same understanding of your culture, so it is essential to be specific and explain your cultural practices in detail. Be open to your partner's perspective and listen to their thoughts and feelings. This way, you can appreciate each other's unique backgrounds and perspectives.
Respect Each Other's Background
Respect and acknowledgment of each other's background is an essential aspect of creating harmony in your intercaste marriage. It is crucial to appreciate and understand your partner's cultural and religious beliefs, practices, and traditions. This can lead to mutual respect, understanding, and even a stronger bond. You can do this by embracing each other's languages, food, customs, and traditions. It is also an opportunity to learn about your partner's background and grow together. How-To: Achieve Harmony in Your Intercaste Marriage with These 5 Tips
It is common to encounter situations where you might disagree with aspects of your partner's culture, especially when it is different from your own beliefs or practices. When facing such a scenario, it is vital to handle the situation with sensitivity and respect. Avoid openly displaying disrespect or belittling the other person's beliefs. Instead, try to understand where they are coming from and have a healthy conversation about your differences.
"Intercaste marriage may face hurdles, but with empathy, compromise, and mutual respect, it can lead to a beautiful and harmonious relationship. Read more on how-to achieve harmony in your intercaste marriage here: [insert link]" #IntercasteMarriage #Harmony #Empathy #Compromise #MutualRespect How-To: Achieve Harmony in Your Intercaste Marriage with These 5 Tips
Tweet Quote
Involve and Educate Your Families
Your family might have pre-existing notions about your intercaste marriage that might cause roadblocks. However, it is crucial to involve and educate your family about your partner and your marriage to have their support. You can choose to do this through various means, like speaking to your family about your relationship, introducing your partner to your family, or even sharing your enthusiasm for your partner's cultural traditions. How-To: Achieve Harmony in Your Intercaste Marriage with These 5 Tips
Image courtesy of www.quora.com via Google Images
Resistance and prejudices against marriage to someone outside your caste can be common in some cultures. It might take time and patience to have your family onboard, but remember to remain positive, patient, and respectful. Engaging your family can help alleviate concerns, clarify misunderstandings, and promote better understanding and acceptance. If your family's concerns are about the lifestyle changes needed to coexist with your partner's cultural practices, then you can find a middle ground and adopt a few of your partner's traditions.
Create a Support System
Building a supportive network of friends and peers is crucial in any marriage, but in an intercaste marriage, it is especially beneficial. They can help provide perspective, emotional support, and guidance when there are challenges. You can also find community groups that celebrate intercaste marriages or who are undergoing similar experiences. Being part of such groups can help you learn from other's experiences, help with support, and give you ideas to help resolve some of the challenges you might be facing.
Additionally, counseling and legal advice can help ease the stress and anxiety that may come with intercaste marriage. You can avail these services from various sources like local communities, therapists or legal advisors who specifically cater to these diverse and unique situations. They can help you work through issues and offer practical solutions while keeping your interests and cultural values in mind.
Build a Successful Intercaste Marriage
Sign up for our Newsletter to Learn How
Start NowLearn More
Conclusion
An intercaste marriage can be challenging, but it is not insurmountable. It requires dedication, proactive communication, and a willingness to learn and grow together as a couple. The five tips shared above, including honest communication, respect, involving and educating families, and creating a support system, can help you maintain harmony in your intercaste marriage.
Don't let the challenges of an intercaste marriage hold you back from experiencing a deep and fulfilling relationship. With the right balance of love and understanding, an intercaste marriage can be a wonderful journey. Sign up for a free trial with Texta.ai, the best content generator in the market, to get personalized content ideas for your next blog post.